#5 VERY GIFTED: GIFT IDEAS
Gift ideas for:
*the Hostess
*the Bae Cultist
*the Alien Life Form Follower
Oneida Limited is known for their silverware. Beautiful decorative often silverplate utensils, as any good hostess knows. So what would be more appropriate then the Oneida silver spoons cuff bracelet for the aforementioned good hostess?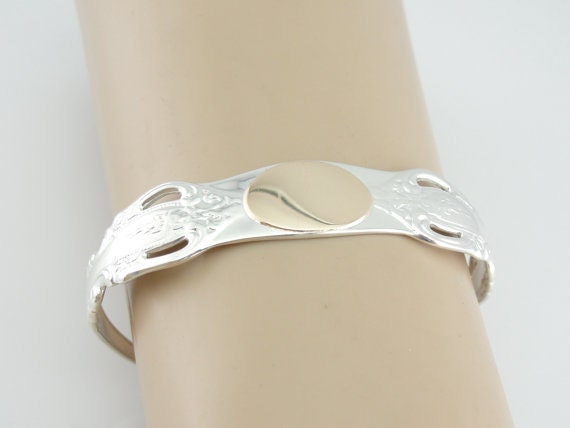 WSJ Jewelers on Etsy offers a beautiful silver and gold one…ripe for the monogramming! Matching a bracelet to your silverware is all kinds of transcendental matching skill.
You know who'd be a great hostess? Beyoncé. Watch her bananas video, I want to be part of her dance crew. Did you catch that Versace necklace she's sporting at one point? You know I did.

O Versace. Just so you know, I can't help but read Versace like Jessie Spanno pronounces it in Showgirls. Ver-sais. Here's where you find that Versace medallion, for if your bae loves Queen Bae. Mind you break out the black Amex for this one.
By the way, you guys picking up the 80s easter egg sitcom references? How many you got so far? We're at three.

This is the most darling outerspace Max and Chloe necklace for that UFO aficionado.
Okay, you figure out the three 80s references? The answers are in the blog tags, my friends.
The daily disclaimer: I would be remiss if I didn't offer the link to my online store… I write these posts for my love of jewelry and gift giving, there's no sponsors here but ME for MYSELF 😀