How out are you with your blogging/social media identities? Becoming Cliche has a great post today on how to twitter. I twitter (@bathsense follow me! I mostly tweet about TWD or the Bachelor, sometimes stuff about my shop), instagram, facebook, tumblr, wordpress (duh)… But I'm not completely "out" about my blog.


It doesn't take a genius to figure out who I am when reading my WordPress blog but it still is a little bit anonymous. Anonymous enough that I haven't connected it to facebook. Nor do I link my blog to twitter. Oddly it's not my blog readers that I'm hiding from, it's my facebook friends. I am so honest and open on here in a way that I'm not comfortable sharing with this mixed bag of people, my facebook friends. Facebook is too full of schadenfreude.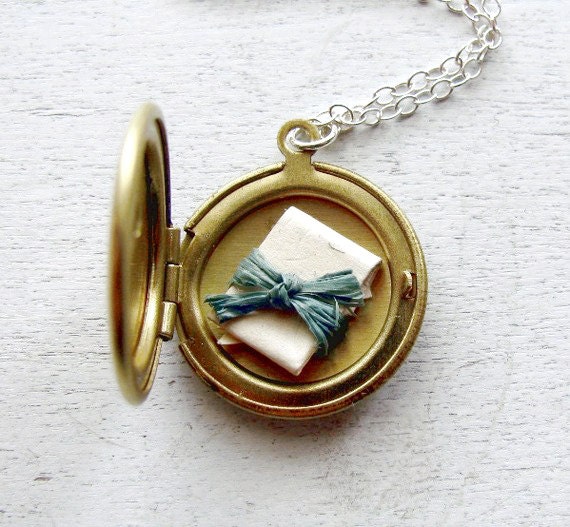 But twitter? To help promote my blog, should I link it to twitter? It's much more abstract, and I am but a tiny ant in the ocean of tweets (or whatever)… But is it too emotionally risky to push my blogs out to my twitter account? Thereby semi opening my blog up to facebook friends in a roundabout way?
Do you push your blog out to twitter and/or facebook? Any regrets? How open are you about your blogging? Do tell me your experience.
Tiffany's Key at 1st Dibs
Secret locket by The Dedication Company on Etsy
Lock & Key bangle by Blue Nile