This work stuff really gets in the way of nap time, chu-no-wat-I-mean? I'm super tired from these nightly progesterone shots in my flanks. It's getting up to the BIG NEWS DAY for me so I'm working hard at distracting myself. I read every single post in my Reader today!! DAM. So many to recommend, but Rae of Sparkles specifically posted about two of my favorite things: Valentine's Day and sandwiches. Nothing's quite as comforting as favorite things, right? So this, my post, is about another of my favorite things.


Dinosaurs. I don't know if you all are up to date on dinosaurs but shit is different from when we were kids. One of my favorite recent reads is My Beloved Brontosaurus by Brian Switek, a paleontologist who writes humorously and intelligently about dinos.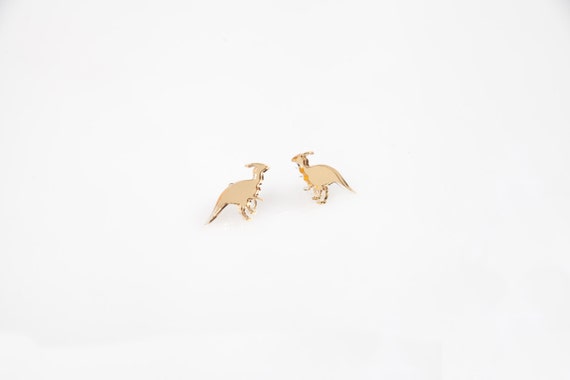 Dinosaurs are magnificent! I always feel so sad for Creationists. How empty the world must be for them to close their ideological doors to dinosaurs. But then I don't feel too bad for them because that means more dinosaurs for me MWAHAHAHA.
Now excuse me as I read up on some back articles by Brian Switek on various megafauna. Oh, and did I mention he's the dinosaur expert on the new Jurassic Park movie? How cool is that!
Triceratops ring by LAS Jewelry
T Rex necklace by Tatty Devine
Parasaurolphus earrings by Dinosaurs YEAH