First of all… Hi! How are you guys? I'm downright bumptastic but finally feeling like a normal human being again. My art show went really well. A couple of sales, great networking and exposure. Altogether an excellent experience.

Anyway, now, being a functioning human again without a major deadline looming over my head, I can focus on the important stuff. TEEVEEEEEE and jewelry, right? My new favorite zombie show (because the only shows truly worth watching are zombie shows, right?) is iZombie on the CW. Anybody else watching?
The Walking Dead: I wish I could quit you!!!
Actually, I don't wish that at all. Last week's episode was brutal but here I am, anxiously awaiting another hour in the Georgian Zombie Apocalypse. Though maybe they aren't in Georgia anymore? My geography is horrible. Anything I write will just insult any Southern Readers and maybe the mid-Westerners too. See?? It's horrible.

Who else is watching tonight? Who's going to die and tear our hearts out??? Anybody got some guesses but not spoilers? I hope the preacher finally meets his maker.

Manillas. That's the word for the bangle currency that came out of West Africa. It's derived from the Spanish manella (bracelet) and Portuguese (hand-ring).
Inspired by the above Fray comic (those 3 bangles on her wrist? Sils, a type of currency in the Fray universe) I was planning to write an interesting post about the history of bangles being used for currency. Thus, some wiki-style research introduced me to manillas. But it turns out this history is fucking depressing and sad as shit.


Manillas are horse-shoe like bangles. Manillas, also referred to as "slave trade money"… 8 to 10 of which purchased a slave.
In Burkina Faso they used these beauties below.

In the Cote d'Ivoire:

Man, I don't even have any kind of decent insights. This just makes me sad.
I found all the manilla images at Hammill Gallery and the photos are credited Tim Hammill. The top image is from the Fray comic put out by Dark Horse.

This work stuff really gets in the way of nap time, chu-no-wat-I-mean? I'm super tired from these nightly progesterone shots in my flanks. It's getting up to the BIG NEWS DAY for me so I'm working hard at distracting myself. I read every single post in my Reader today!! DAM. So many to recommend, but Rae of Sparkles specifically posted about two of my favorite things: Valentine's Day and sandwiches. Nothing's quite as comforting as favorite things, right? So this, my post, is about another of my favorite things.


Dinosaurs. I don't know if you all are up to date on dinosaurs but shit is different from when we were kids. One of my favorite recent reads is My Beloved Brontosaurus by Brian Switek, a paleontologist who writes humorously and intelligently about dinos.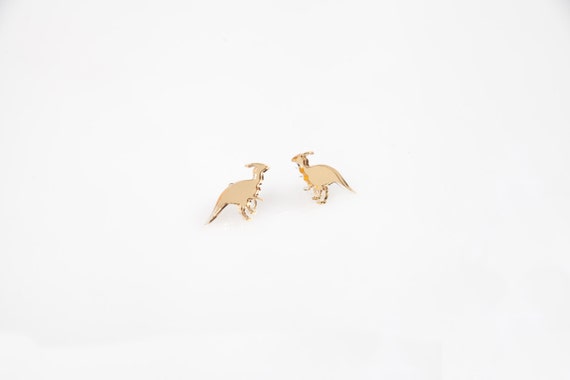 Dinosaurs are magnificent! I always feel so sad for Creationists. How empty the world must be for them to close their ideological doors to dinosaurs. But then I don't feel too bad for them because that means more dinosaurs for me MWAHAHAHA.
Now excuse me as I read up on some back articles by Brian Switek on various megafauna. Oh, and did I mention he's the dinosaur expert on the new Jurassic Park movie? How cool is that!
Triceratops ring by LAS Jewelry
T Rex necklace by Tatty Devine
Parasaurolphus earrings by Dinosaurs YEAH

Holy guacamole. I had this great idea at the start of the last night's The Walking Dead episode to write about Tyrese's conflicting statements about destiny then later about choices and freewill. Which all kind of ties up with 'what makes a zombie'. Where zombies are pure destiny, lacking any freewill. The zombie apocalypse world is fully destiny driven, and even the survivors are stripped of the feeling of 'choice'. Yet Tyrese seems to rage against this.
I think this psychological struggle occurs in many survivors. After my accident I negotiated between the two all the time: destiny vs. freewill. If I had just left the house two minutes earlier, if I hadn't ridden my bike that morning, if I had only done everything differently, I wouldn't feel like I shouldn't be alive. (I've moved on from that- don't worry about me. Therapy! Yay!)
So I was thinking along these lines while watching the show. But then? Shitballs.


I can't even. I won't spoil anything but I've spent the past twelve hours shaking my head.


Nice retooled intro though, right? And how annoying was it that the Talking Dead didn't come on until 11? I fell asleep before then and now can't find it on demand. Ugh. Anyway, destiny fucking sucks.
Fishbone ring by Wilhelmina Garcia
Skull bangle by Stephanie von Watzdorf
Skeleton bangle by Steve McQueen
The Cocktail Hour posted this super funny Sienna Miller for Vogue video. It had me cracking up, self taught ballet? I love it. I, too, know some self taught ballet, but my self taught karate is less dangerous to those around me.
In an effort to continue to pimp my Chairish account, ahem and my special promo code (BathSense20 works sitewide!! Until Feb 11) I took it upon myself to find some killer vintage earrings like Sienna Miller's the chandelier one (singular, she's wearing one singular earring) in the video above.


How about these basket weave with topaz ones listed by V Vintage in Beverly Hills 90210? They'd be a good gift for the V-Day, damas y caballeros.
Back to the topic of Sienna Miller, do you guys like her? Though the movie Factory Girl (about Edie Sedgewick who I adore!) was pretty tedious, I can't think of anything else that she's been in. But I find her very stylish and gorgeous (of course) and this video above is such a delight.

Today I checked my stats on how search engines find my blog. As usual, there are a large number of porn hits. Dog porn drives the most traffic to VeryBangled.com followed quickly by kopek porn. I googled kopek, it means 'dog' in Turkish. Score! I'm bringing in the international dog porn searchers! After we wade thru all the multiple porn and dog searches, the next most frequent search theme that brings you to me* is Forever + Henry Morgan + pocket watch. In a variety of combos.
Everybody is trying to find the brand of Henry Morgan's pocket watch. This is some hard information to come by. My other Henry Morgan post and my other pocket watch post don't return the exact brand. But you know what? After a lot of research today, I think Henry Morgan's watch is by A. Lange Sohne, and dude, that isht disturbs the Forever timeline!


A. Lange Sohne started in 1845 which doesn't exactly jive with Henry Morgan's narrative (being born in 1779 and all.)(Interesting side note, A. Lange Sohne's stamp changed sometime after 1890 with an added curve to the 'A. Lange' part of the logo which is much different from Henry Morgan's watch.)(Oh my god. I think I might accidentally be the Henry Morgan pocket watch expert.)


So then I wondered if there were any great pocket watches on Chairish.com since I have a -20% discount code that works until Feb 11, BathSense20, for you all to use. Anyway, no pocket watches! But I found this awesome bracelet/watch that I have never seen on an episode of Forever. However I have faith that with the right tie Henry Morgan could make it work.
*Welcome! All coffee is complimentary but cream is extra. Also, you are probably going to be disappointed on the dog/porn front.
A. Lange Sohne 1870 pocket watch at Christie's
Pocket Watch Charm bracelet at Chairish.com