First of all… Hi! How are you guys? I'm downright bumptastic but finally feeling like a normal human being again. My art show went really well. A couple of sales, great networking and exposure. Altogether an excellent experience.

Anyway, now, being a functioning human again without a major deadline looming over my head, I can focus on the important stuff. TEEVEEEEEE and jewelry, right? My new favorite zombie show (because the only shows truly worth watching are zombie shows, right?) is iZombie on the CW. Anybody else watching?
Lately I've been thinking about the liking of comments etiquette on WordPress. I don't know about you all, but my process is to read a post, and only if I like it I do I then "like" it. I'm discriminating with my likes.
But when it comes to comment likes? No holds barred. I like them all across the board. It's maybe a politeness thing, a sort of 'thank you for replying I will now reward you with a like', right? But so, why do they offer this feature if we all are sitting around in a like circle jerk? Was that too graphic? Did I just lose out on your like?
Don't get me wrong, my likes make me happy and I appreciate both giving and receiving the likes. But I'm just wondering what it means if it's so easy to dispense. Is there any value to a comment like?
You guys? I made a mistake. I did not do Buffy a proper justice in yesterday's post. I'm regretting my actions! Because I was so busy bragging about my relationship with The Walking Dead I completely neglected my most favorite show even though the post was intended to be all about Buffy. As the Beach Boys say, it wouldn't be right to leave your best girl home on a Saturday night. Which has something to do with something.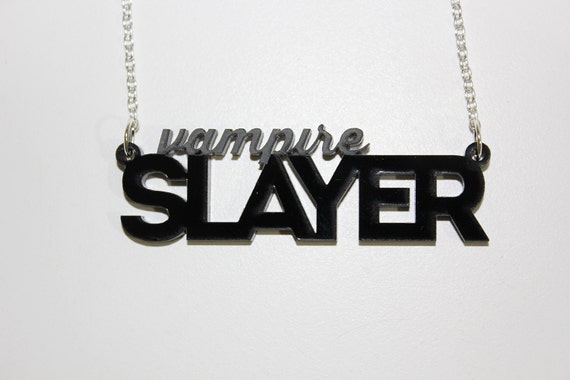 Maybe I'm a little embarrassed as to the extent of my fan-ishness? It encompasses all the comics as well as following Sarah Michelle Gellar on twitter. Who is super funny. I feel like a creeper admitting this. I read Buffy fanfiction. That is officially my deepest darkest secret. DON'T JUDGE ME!
I even have a Buffy fanfiction plot idea which is TOP SECRET but Cee and Dora will be glad to know it's Spike based.


I suppose there are further depths to fall in the Buffy abyss. I could go to a panel or something. Or tattoo "what the what" across my forehead. Fortunately my life is not quite at that point. Yet. But I am on the BTVS call list at my local comic book store Comix Experience which is in and of itself mortifying.
So today's Buffy question is circa season 4: When Spike (spoiler) escapes the Initiative, he already has the chip, how is he able to punch the various scientists and soldiers during the escape? Not even two minutes later in the episode he attacks Willow and clutches at his head in pain. What the what.



This time of year whenever something goes missing I assume my honey took it for gift giving reasons. Like he needs to know the size of my shoe, or brand of makeup, or to engrave something for me. I believe this despite the fact that a. he has never done this before and b. the item missing may be a hairbrush. What could he possibly use my hairbrush for in gift giving terms? Hairbrush upgrade? I don't think so. So the brutal truth is, I've lost my hairbrush. Which explains my hair today.

Various emotional states call for special grooming rituals. If I'm extremely tired I paint on ridiculous levels of makeup. If feeling insecure? I wear A LOT of jewelry. Granted, I tend to wear a lot of jewelry for other reasons too, so you'll never know if I'm feeling insecure or in a magpie mood.

(Ack! My skin! *adds a face veil*)
"Before you leave the house, look in the mirror and remove one accessory." Clearly I do not abide my Coco Chanel's policy. I suspect I have the entire female population of Texas on my side for this one.
Today's jewelry: Left hand: two Indian rhinestone bangles from my best friend, red Clic Clac a Pois, Tiffany's braid from my dad, Goodwill rhinestone bow.
Right hand: Jawbone UP, my dad's Baume & Mercier watch
Necklaces: Tiffany's candy cane charm, I'm Your Present bow tie
Earrings: red gifts I've had since about 4th grade
Anybody seen my hairbrush?
#10 VERY GIFTED : GIFT IDEAS
Gift ideas for the TV addict:
*the Mindy Show
First off, this is insane. The Mindy Project is a passable show in my book, but in the realm of merch based on TV shows? The Mindy Project hits it out of the ballpark. THERE'S CRAZY AMOUNTS of "as seen on the Mindy Project" items available for sale on Fox.com. (Side note: does anybody else get a bad taste in their mouth reading fox.com??) We got our booze, our bathroom accessories, clothing, watches, jewelry. EVERY DAMN THING is for sale. That's some smart freaking cross promotional marketing. Bravo, the Mindy Project. Bravo. This and hiring Adam Pally after Happy Endings was canceled are your two smartest moves ever. So.
Merry Christmas and Happy Hanukkah the Mindy Project fans, here is the best selling jewelry from the Mindy Project. So cute, right?


Like what??? Are you kidding me, the Mindy Project? Super cute Wishbone necklace.


Tamra's Baby G, ever notice how she color coordinates her Baby G's with her outfits?


Hey, the Mindy Project shop.com, you hiring a merchandiser??? Contact me. Mama wants that job.
Okay, I'm shaking it off. I swear I was going to offer other gift ideas but the Mindy Project is a GOLDMINE of cute gift options for the ladies in your life. Cereally. Here's the Mindy Project link

OHMG Danny's readers, are you kidding me??
The daily disclaimer: I would be remiss if I didn't offer the link to my online store… I write these posts for my love of jewelry and gift giving, there's no sponsors here but ME for MYSELF 😀