You guys? I made a mistake. I did not do Buffy a proper justice in yesterday's post. I'm regretting my actions! Because I was so busy bragging about my relationship with The Walking Dead I completely neglected my most favorite show even though the post was intended to be all about Buffy. As the Beach Boys say, it wouldn't be right to leave your best girl home on a Saturday night. Which has something to do with something.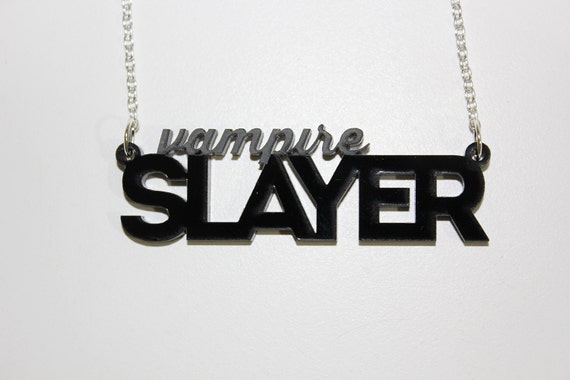 Maybe I'm a little embarrassed as to the extent of my fan-ishness? It encompasses all the comics as well as following Sarah Michelle Gellar on twitter. Who is super funny. I feel like a creeper admitting this. I read Buffy fanfiction. That is officially my deepest darkest secret. DON'T JUDGE ME!
I even have a Buffy fanfiction plot idea which is TOP SECRET but Cee and Dora will be glad to know it's Spike based.


I suppose there are further depths to fall in the Buffy abyss. I could go to a panel or something. Or tattoo "what the what" across my forehead. Fortunately my life is not quite at that point. Yet. But I am on the BTVS call list at my local comic book store Comix Experience which is in and of itself mortifying.
So today's Buffy question is circa season 4: When Spike (spoiler) escapes the Initiative, he already has the chip, how is he able to punch the various scientists and soldiers during the escape? Not even two minutes later in the episode he attacks Willow and clutches at his head in pain. What the what.


#16 VERY GIFTED : GIFT IDEAS
The Grand Finale
Gift ideas for:
*my doppelganger
Something that I've realized lately, thru the world of WordPress, is that we all have very unique tastes. Duh, you all say. I CAN HEAR YOU!!! So shhhhh. Stop drinking that hot toddy, Margaret, you add. And I make a lip zipping motion in reply. I think I'm catching a cold you guys! Which is not acceptable. First of all, I don't get sick. Second of all, I have nothing but work here on out until that fat guy wiggles down all of your chimneys. So I can't afford to be sick. Like literally. If I want to pay my mortgage I cannot be sick this XMas season.
BACK ON TOPIC! Unique tastes abound. It's fascinating. I feel like I'm peeping into your lives and learning about the world. (Too much hot toddy yet?)
Uhhhhhh what?
This is my last Christmas gift idea list, you all are special snowflakes, but we have some crossover interests folks. So this is the gift list for my doppelganger slash the crossover interests with you all.
What are our crossover interests? You and me in our special relationship called WordPress? Crafts. Pop Culture. Fashion. IVF. Poetry. Art. Humor. And the Walking Dead. Sounds about right, right? Oh wait. Let's add in cute animals.
So first gift idea of the night, in reverse order. CUTE ANIMALS. For all you who love cute animals. You know, I am almost buzzed enough to write all y'all. I'm so ashamed.


Do you guys even realize how cute baby rhinos are? It's ridonkulous. After watching Nat Geo for three hours, I totally want this rhino ring.
Now the Walking Dead? I've got to nod to my favs Sup Darling, Dora da bomb (oh yeah I AM that 90s), and Susan tho all these ladies also cross into the pop culture list.


Nobody does skulls like Steve McQueen.
How do you figure out humor in jewelry? Should I be looking for a punch line charm? Want to hear (or read) the joke I wrote the other day? What do you call it when Emilia snow plows the street? A Toes Drift. You would be cracking up like crazy if you knew who Emilia is.


All I know is you search "joke" on Luis Via Roma and you find this necklace. HA HA HA. This necklace is so funny, amirite?
For the art and poetry themes and some of the best reading ever I am channeling Andre, Susan Elizabeth, and Spanish Woods all who have themes of surroundings and environment running thru their works.


I don't know, but these seedlings by Anita Van Doorn seem relevent.
Oh, where was I? Fashion, IVF, pop culture? Isn't that the definition of 'jewelry'? Sometimes I feel deep. Like super deep. What is the meaning of fashion, IVF, pop culture? I think we can hit that trifecta with a little Aliens jewelry.


BOOM! Aliens embryo necklace DOOD. I wish it were Predator embryo. I like Predator so much more than Aliens.
I don't even know what is left in my themes. It's late. The gift ideas have fled. I sit here at my WordPress Dashboard drinking my toddy and not watching Californication. I'd like to wish you a happy holiday and for you to know how much I have enjoyed reading everybody's writings. All y'all are fascinating. And I have appreciated the various comments and likes on my silly little blog these past couple of months. You don't even know how much it has meant to me. BIG SLOPPY REINDEER KISSES FROM ME TO YOU!
xoxoxox Margaret
Oh and it's not tooo late to buy something from my real life store, Bath Sense.